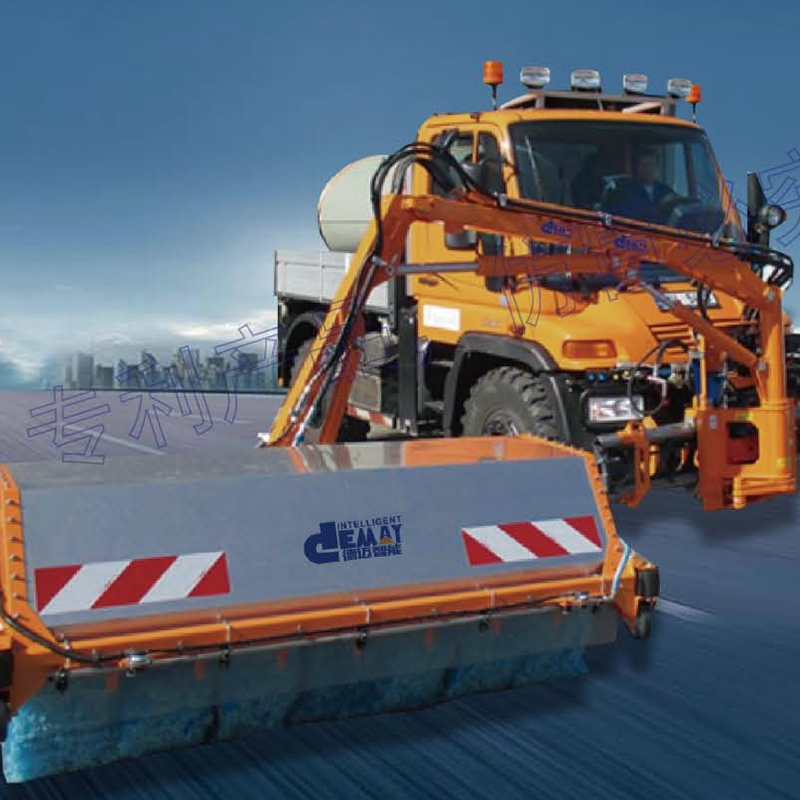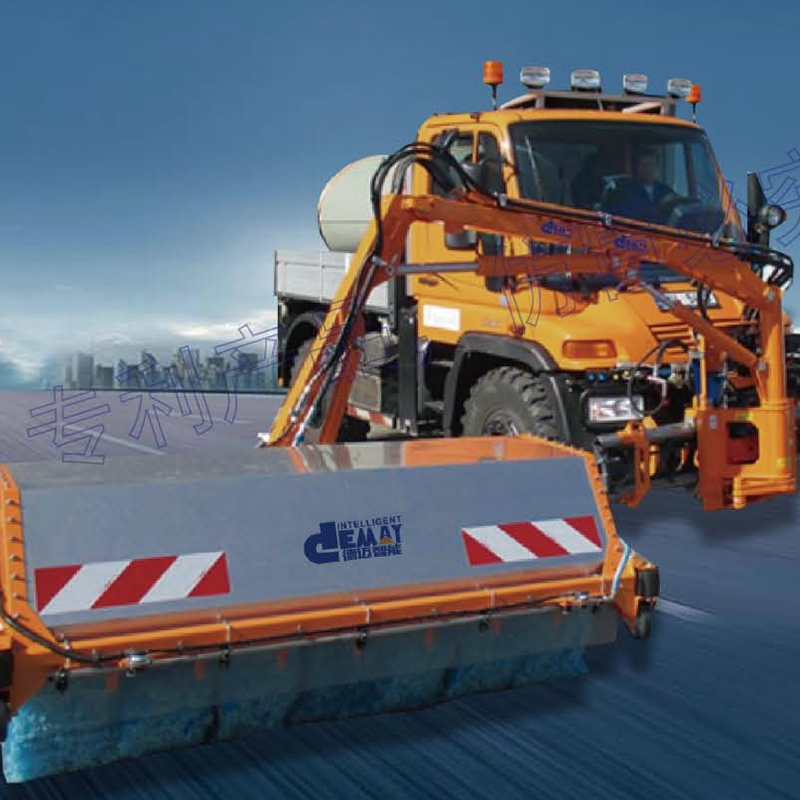 Tunnel cleaning green comprehensive maintenance vehicle
---
Production of all kinds of green, cleaning construction equipment. It is mainly used for pruning, cleaning and spraying of vegetation and trees on both sides of the road and in the middle of the green belt.
Greening comprehensive maintenance vehicle | Multi-functional machine
---
Product Overview
Tunnel cleaning type greening comprehensive maintenance vehicle: a kind of road and garden greening construction vehicle. Based on the reinforced truck chassis, it is a special (special) operation vehicle that has been modified professionally, intelligently and multi-function. A water tank and a high and low pressure water spraying system are installed in the rear carriage. A working arm is installed in front of the whole machine, and a cleaning roller brush with a spray head is installed at the end of the arm to clean the inner arm of the tunnel and the signs to clean the barriers. At the same time, six kinds of machines and tools such as grass cutting head, centrifugal shear and circular saw can be selected for grass cutting and pruning. Leveling, spraying and other construction operations.
Function introduction
-High work efficiency: the work efficiency is dozens of times higher than that of manual cleaning, saving labor and cost;
-Good operation effect: the cleaning head is equipped with an automatic induction device, which can be automatically adjusted after setting the distance from the inner wall of the tunnel, effectively ensuring the cleaning quality;
-Simple operation: an intelligent integrated operating handle is used. - One handle can control more than ten movements of the working arm. The operation is flexible and free, realizing intelligent adjustment of different positions, directions and angles;
-Wide scope of work: the machine tools such as grass cutting head, centrifugal shear and circular saw can be replaced for grass cutting, pruning, leveling, modeling and other construction operations.
-Stable operation: with left and right horizontal adjustment mechanism and self-locking function, it can effectively ensure stable operation.
Technical parameters

| | | | |
| --- | --- | --- | --- |
| Project | Parameter | Project | Parameter |
| Chassis brand | Sinotruk trump card | Weight of working arm | 1200kg |
| Driving form | 4X2 | Scope of work | 5000mm |
| Discharge | CNVI | Operating speed | 0~5km/h |
| Maximum total mass | 16t | Horizontal movement | 1600mm |
| Wheelbase | 3650- 3950mm | Work area | Left Right |
| Engine power | 170-190Kw | Left and right switch | Automatic |
| Maximum design speed | 80km/h | Working voltage | 24V |
| Overall dimensions | 6980X2400X3000mm | Working pressure | 19~25MPa |
| Cleaning width | 2100 mm | Cleaning height | 6000mm |
| Tool weight | 290kg | Water spray pressure | 1.5~15 MPa |
| Water tank volume | 6600L | Cleaning distance | Automatic adjustment |
| Rolling brush speed | 500rpm | Work tools | Quick change |
Focus on mobile terminals
Jiangsu Saiou Intelligent Technology Co., Ltd.
---
copyright © 2022 Jiangsu Saiou Intelligent Technology Co., Ltd.