Company Profile
---
Company profile Jiangsu Saiou Intelligent Technology Co., Ltd. is controlled by Demay Intelligent Equipment Co., LTD,Jiangsu JITRI Road Engineering Technology and Equipment Research Institute Co., Ltd. Company to road landscaping construction machinery set as the target. Production of all kinds of green, cleaning construction equipment. It is mainly used for pruning, cleaning and spraying of vegetation and trees on both sides of the road and in the middle of the green belt. Cleaning of road signs, signs and tunnel walls on both sides; Winter road surface snow push, snow clearing, snow melting, ice breaking operations.
The specialized equipment for road landscaping mechanization, intelligent construction provides a possible, at the same time with the feature of multi-usage, replace traditional artificial and expensive imported equipment, the company faces the road virescence maintenance field development, provide a comprehensive maintenance machinery and complete sets of greening services, creating brand road virescence maintenance industry solutions.
The company currently employs one doctor of engineering and three senior engineers, with scientific research personnel accounting for more than 40% of the total number of the company. In 2020, the company was awarded as "Jiangsu Private Science and Technology Enterprise" and "Jiangsu High-tech Enterprise"; The green comprehensive maintenance vehicle has been identified as the "first key equipment product in Nantong City" and "the first key equipment product in Jiangsu Province"; The research and development of intelligent greening comprehensive maintenance vehicle, through the "China Machinery Industry Federation" expert review, agreed that: the overall product technology to reach the "international leading" level; Participated in the editor-in-chief of T/CCMA 01105-2020 "Greening Comprehensive maintenance vehicle".
The company is mainly engaged in the R & D, manufacturing, sale and leasing of intelligent robots, mechanized agriculture and road maintenance engineering machinery and equipment, and horticultural equipment, in addition to the refit and sale of special operation vehicles. In the area of road maintenance equipment integrating large-scale intelligent and electronic control and full hydraulic, the company has attained the essence of the industry in the world, while absorbing the first-class design concept of Germany, and carrying out improvement and innovation to fit with the road conditions in China. We have obtained more than 50 national intellectual property rights, having realized technological innovation in "mechanism optimization lightweight design", "electrical control system", "hydraulic control system" and "intelligent operation" integration and other aspects, and formed the industrial system integrating services and training.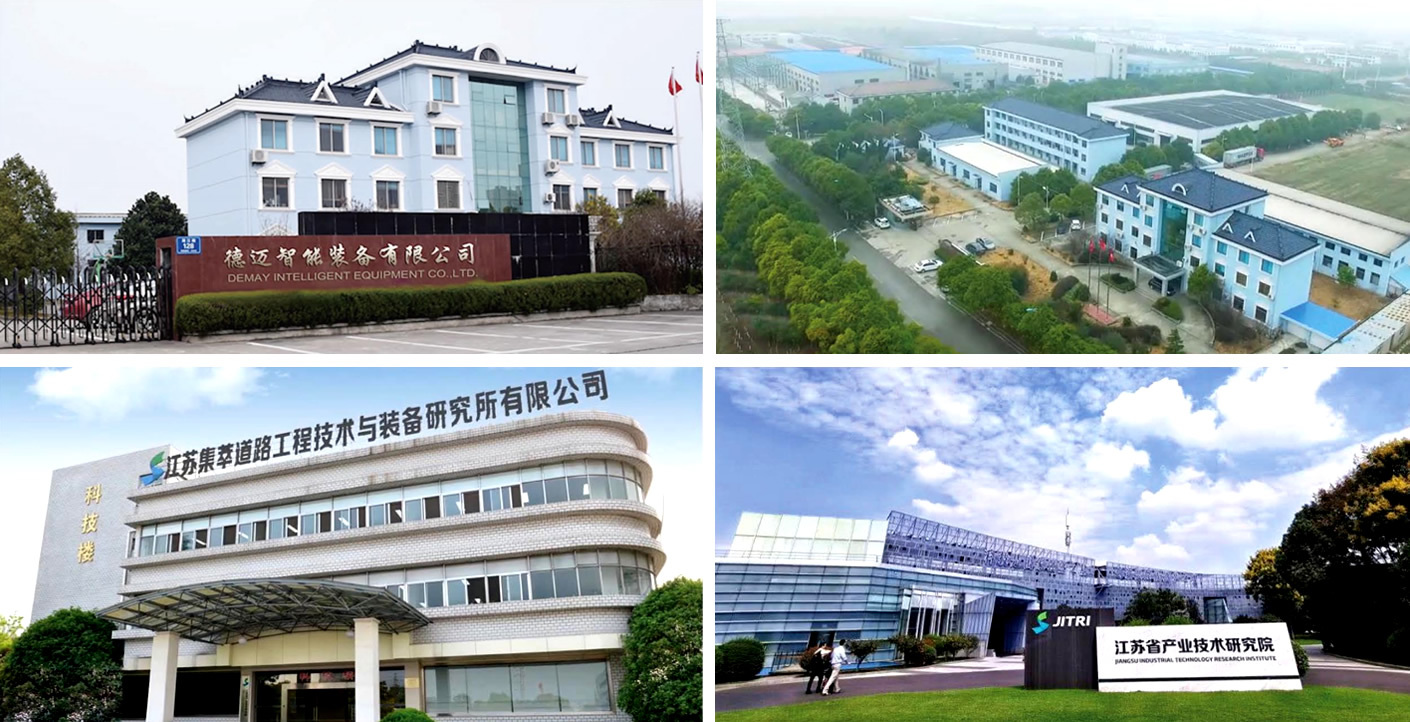 Focus on mobile terminals
Jiangsu Saiou Intelligent Technology Co., Ltd.
---
copyright © 2022 Jiangsu Saiou Intelligent Technology Co., Ltd.