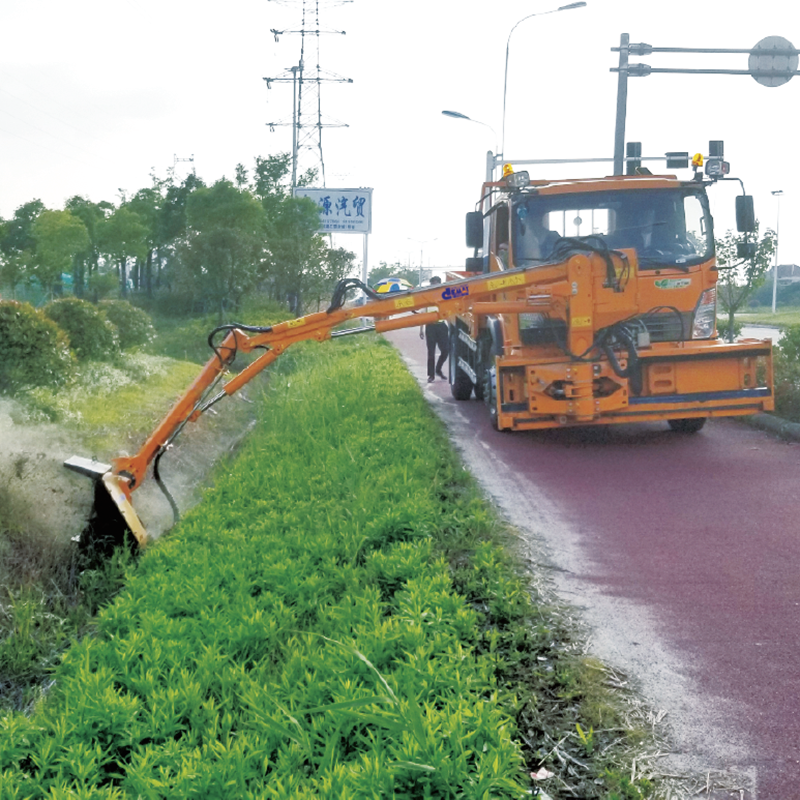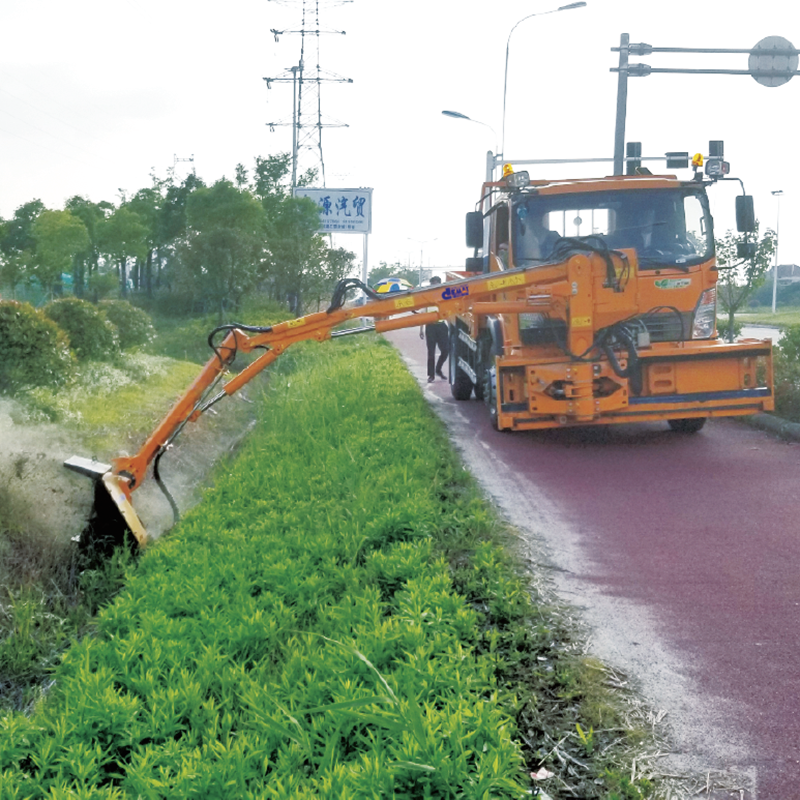 Dredger
---
Production of all kinds of green, cleaning construction equipment. It is mainly used for pruning, cleaning and spraying of vegetation and trees on both sides of the road and in the middle of the green belt.
Greening comprehensive maintenance vehicle | Multi-functional machine
---
Product Overview
The dredger is one of the multi-functional machines and tools for comprehensive greening maintenance vehicles. It cleans the silts, gravels, debris and weeds in ditches on both sides of the road to ensure the smooth flow of water in the ditch. It is fully hydraulic driven. The mechanical parts of the dredger adopt double-layer structure design, with adjustable digging and throwing functions, effectively ensuring the cleaning quality. The digging and throwing pieces are made of special steel and have good wear resistance.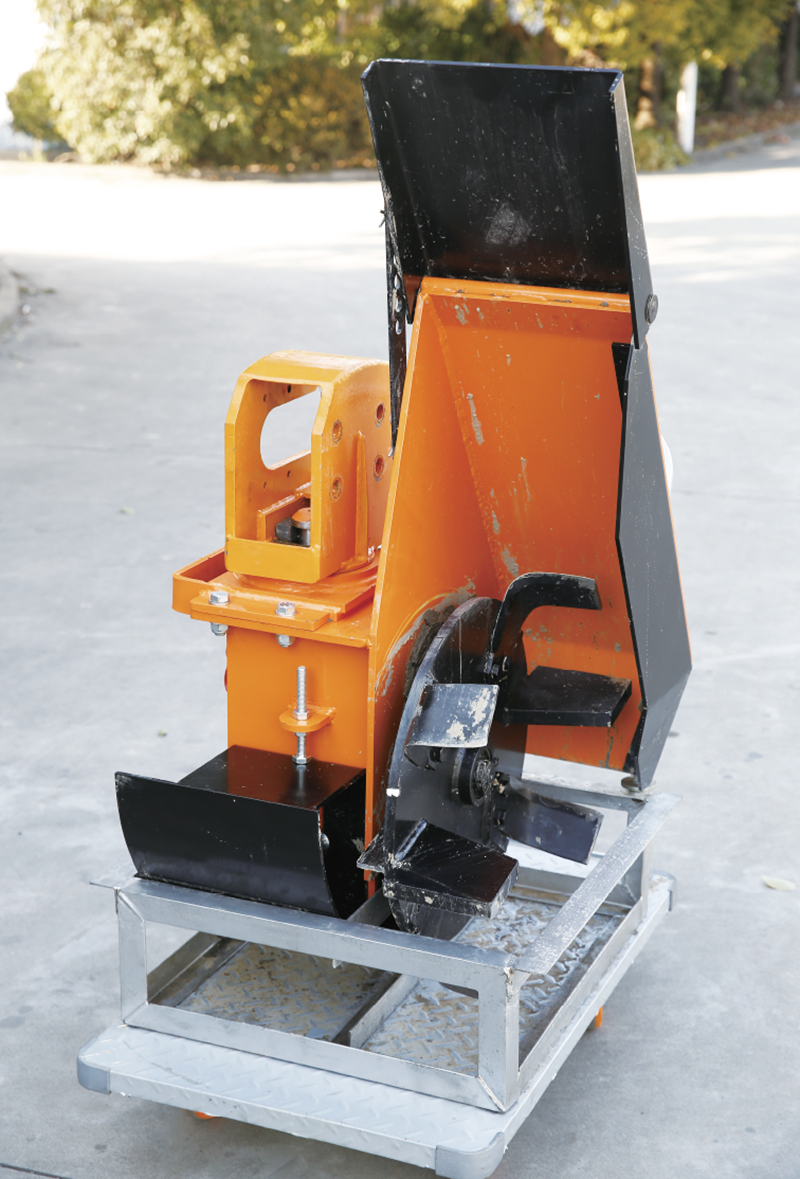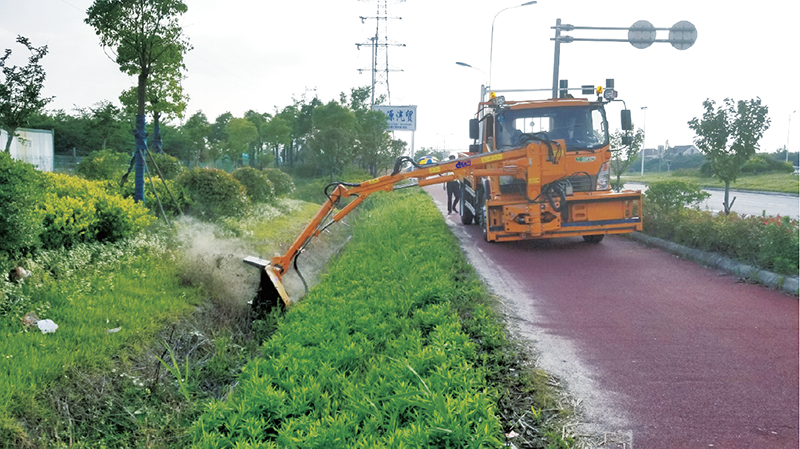 Technical parameters
Dredger
Function

/

Clear away silt and debris from ditches
Model

-

DG500

DG650

DG800

Effective working width

mm

500

650

800

Weight

kg

140

190

230

Working pressure

MPa

25

25

25

Maximum speed

r/min

600

600

600

Maximum operating speed

km/h

≥2.0

≥2.0

≥2.0

Desilting net rate

%

≥90

≥90

≥90

Desilting capacity

m2/h

≥400

≥400

≥400
Focus on mobile terminals
Jiangsu Saiou Intelligent Technology Co., Ltd.
---
copyright © 2022 Jiangsu Saiou Intelligent Technology Co., Ltd.