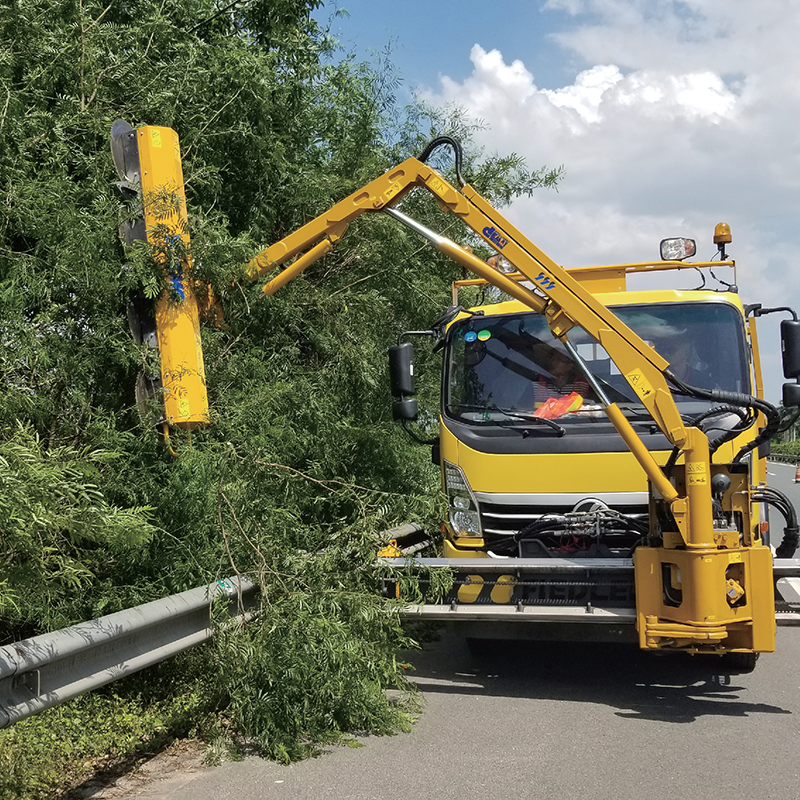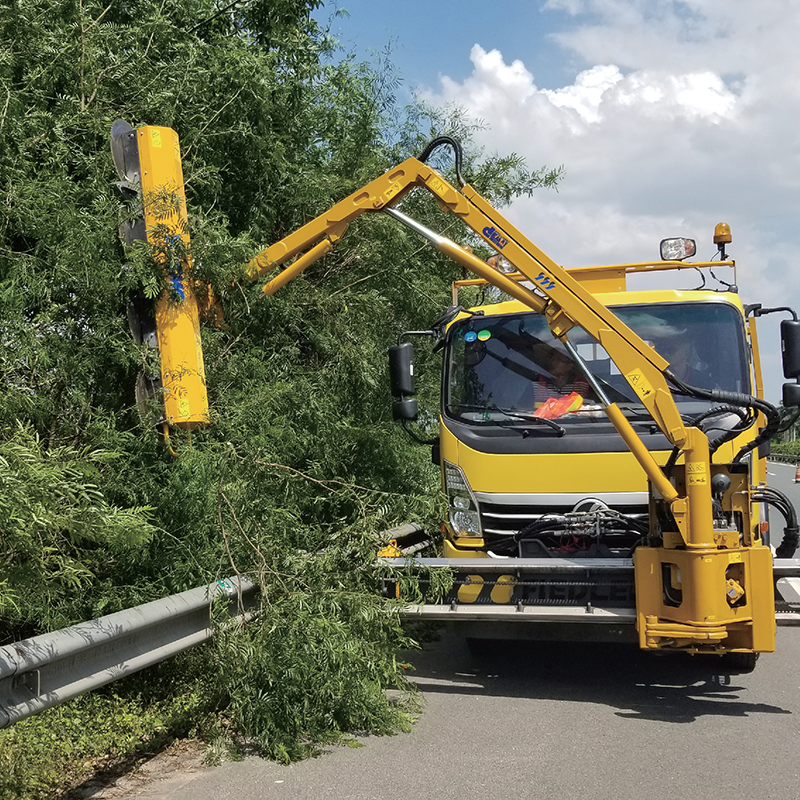 Circular Saw
---
Production of all kinds of green, cleaning construction equipment. It is mainly used for pruning, cleaning and spraying of vegetation and trees on both sides of the road and in the middle of the green belt.
Greening comprehensive maintenance vehicle | Multi-functional machine
---
Product Overview
The circular saw is one of the multi-functional machines and tools for comprehensive greening maintenance vehicles. It is used to trim the high and low branches on both sides of the road. It is driven by full hydraulic pressure. The maximum cutting diameter can reach 150mm. The saw blade is made of special steel, which has good flexibility and wear resistance. And it has sound attenuation, shock absorption, noise reduction and thermal expansion, which can reduce the vibration of high-speed rotation and the cutting noise. The surface of the saw blade is coated with silver ice coating, which can effectively reduce the temperature of the saw blade in the process of use and improve the service life and cutting quality. The expansion groove on the saw blade can effectively control the deformation degree of the saw blade. There is high density cemented carbide on the saw tooth, which adopts the impact welding technology of silver copper silver three-layer alloy. It can effectively guarantee the cutting life. The special guide block is used between two saw blades, which effectively ensures the cutting efficiency and quality.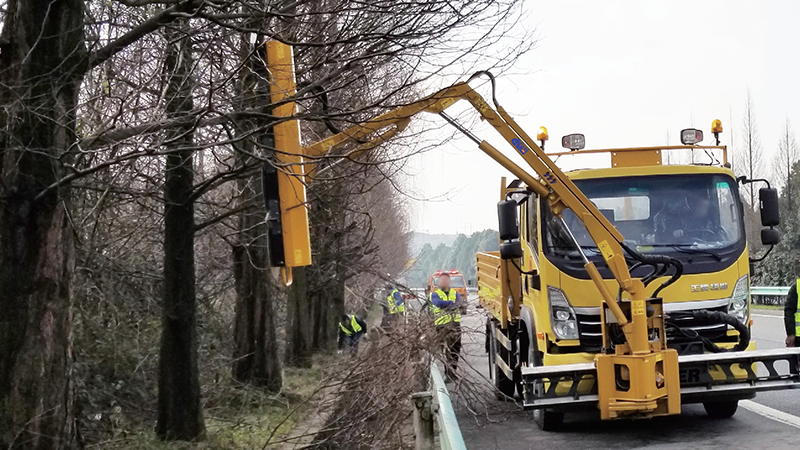 Technical parameters
Circular Saw

Function

Trim the branches on both sides of the road to a maximum diameter of 150mm

Model

-

DS100

DS1510

DS2100

Effective working width

mm

1000

1510

2100

Weight

kg

120

170

220

Working pressure

MPa

18

18

18

Maximum speed

r/min

2600

2600

2600

Maximum operating speed

km/h

≥2.0

≥2.0

≥2.0

Rate of splitting

%

≤10

≤10

≤10

Miss trim rate

%

≤5

≤5

≤5

Working capability

m2/h

≥2000

≥3000

≥4000
Focus on mobile terminals
Jiangsu Saiou Intelligent Technology Co., Ltd.
---
copyright © 2022 Jiangsu Saiou Intelligent Technology Co., Ltd.