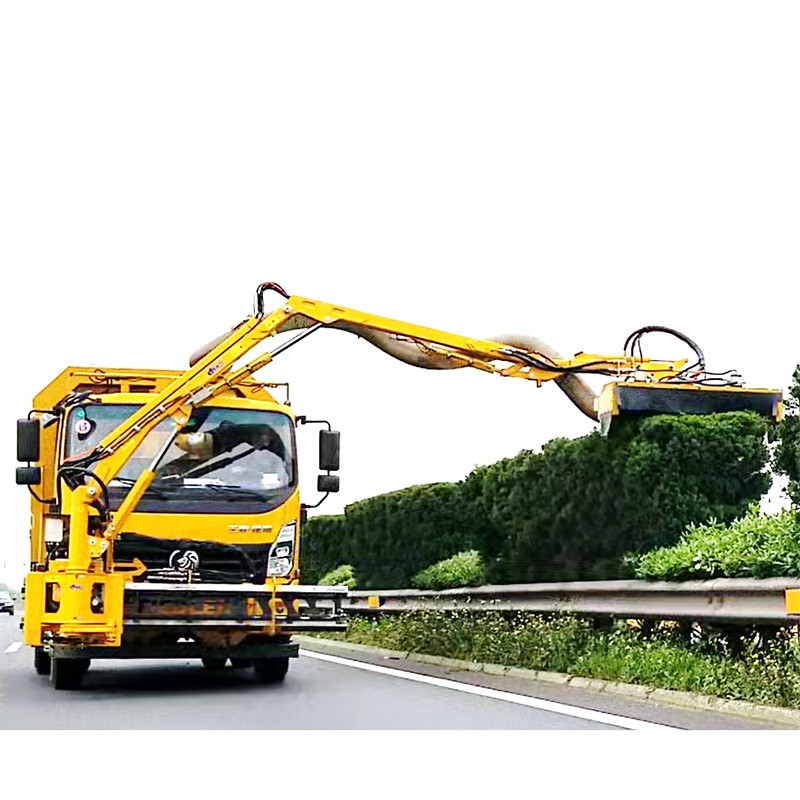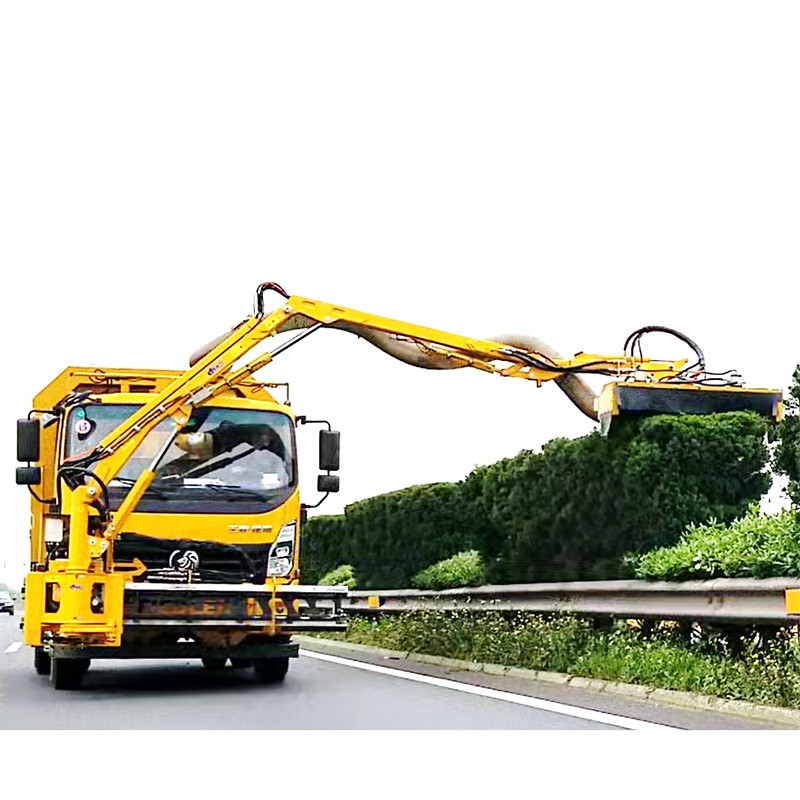 IM700AC comprehensive greening maintenance vehicle - front mounted recycling type
---
Production of all kinds of green, cleaning construction equipment. It is mainly used for pruning, cleaning and spraying of vegetation and trees on both sides of the road and in the middle of the green belt.
Greening comprehensive maintenance vehicle | Multi-functional machine
---
It is mainly used to trim the greening plants in the middle belt of the highway, and the broken branches and leaves can be recycled at the same time. At the same time, it has multiple functions such as branch pruning, shrub pruning, slope grass cutting, roadside powerful cleaning, side ditch sludge cleaning, etc.
Main features:
● Adopt full power take-off and low speed cruise operation speed control technology to avoid environmental pollution and energy consumption waste caused by auxiliary engine, adapt to different operating conditions, reduce driver labor intensity and improve operation stability;
● Adopt anti roll hydraulic compensation leveling technology to ensure the stability and quality of the machine under extreme working conditions;
● Flexible anti-collision buffer technology is adopted to improve the safety of the whole machine operation;
● Machines and tools can be equipped with automatic positioning devices in height and horizontal direction to ensure the consistency of the trimming work plane;
● It has the functions of collecting, compressing and automatically unloading broken branches and leaves, which improves the operation efficiency and reduces the labor intensity of personnel;
● The whole vehicle is equipped with an electronically controlled multi-function multi axis operating handle, a multi-function color display screen, a multi-function operating panel, a GPS remote positioning and a reversing tachograph.
Main technical parameters:
Categories
Name
Units

IM700AC

Complete vehicle
Type

-

Front mounted recycling type
Chassis

-

China sinotruk wangpai motor
Discharge

-

CN VI
Engine model

-

WP4.1NQ190E61

Engine power

kW

140

Total mass

kg

16200

Maximum speed

km/h

80

Minimum operating travel speed

km/h

≤1.0

Wheelbase

mm

3650

Working arm
Maximum operating range

mm

7200

Rated lifting capacity

kg

400

Horizontal travel distance

mm

1600

Operation location

-

Left and right sides
Standard recovery system and centrifugal shear CS1300H
Effective working width

mm

1300

Maximum operating speed

km/h

≥10.0

Box capacity

m3

10

Fan air volume

m3/h

≥9000

Fan air volume

Pa

≥3000

Trim recovery

%

≥90

Leakage shear rate

%

≤8

Operating ability

m2/h

≥7000

Automatic compression function

-

have
Unloading function

-

have
Optional implement
Grass cutting head, rotary grass cutting head, hedge shear, circular saw, rotary circular saw, sweeper, rotary pickup, etc.
Focus on mobile terminals
Jiangsu Saiou Intelligent Technology Co., Ltd.
---
copyright © 2022 Jiangsu Saiou Intelligent Technology Co., Ltd.